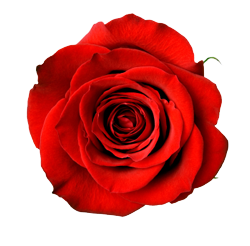 Light up the Fire
I gaze into the heart, lowly it may be,
Thought the words be higher still.
For the h eart is all the substance,
The speech an accident.
How many phrases will you speak,
Too many for me.
How much burning, burning will you feel,
Be friendly with the fire, enough for me.
Light up the fire of love inside,
And blaze the thoughts away.
Rumi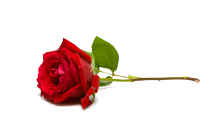 Let's Shine
If you could change your life,
what would you want to change?
The numbers on your bank account?
Would you wish to be friendlier,
or less angry?
Or maybe change your employer's attitude
or your partner's or your parents'?

The truth is:
we can change our lives,
we can change our beliefs,
we can change our perspectives
and with changing ourselves,
we change the relationships we are in.
Let's shine.
When we are ready to make changes in our Life,
we attract whatever we need,
that is the law of Attraction.
This works both ways:
if we dwell on what we don't want,
we get more of what we don't want.
Science has discovered what native Americans,
Aboriginals and animals,
especially Horses and dolphins, already knew:
We can use our bodies as tuner,
receiver and amplifier,
We can learn to trust our body language,
We can learn to recognize our Inner Wisdom.
Let's shine.
Would you like to listen to
your Heart's desire?
Would you like to be Authentic?
Each of us is like a box filled
with precious jewels.
We only have to sweep the dust off and shine.

I have never met greater teachers
and healers than Horses.
Let's give them a dust rag or even a broom and
Let's SHINE!

Ineke Rietveld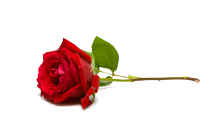 Testimonials & Poems
"I participated in Sharon Bringleson's workshop "Reclaiming Your True Power through the Way of the Horse" in 2011. Two powerful aspects contributed to the fact that this experience changed my life: one was the enlightened guidance by the horses and the other was the wise and intuitive leadership of Sharon Bringleson.
The amazing experience started several weeks before the workshop, when a particular horse started to show up in my dreams. Every night, I saw a bay head with a white forehead and nose peeking around the corner of an unknown barn at me. I didn't know the horse, nor the place, but knew that the appearance of the horse was somehow connected to the workshop I was about to attend.
When Sharon took us out to meet the horses for the first time, I could barely believe what I saw. Here he was! Standing in the corral, looking straight at me: with clarity and alertness in his eyes - Forest! Little did I know that he was to become my special guide and teacher for that weekend -and beyond. All weekend long, he "tuned" me - like a master artist would tune his favourite instrument: with love and passion and absolute knowledge when alignment was reached. My whole Being resonated and responded to his master-work of weaving me in and out of the collective DNA of Horses and Humans, innitiating me into my Authentic Power. He utilized the assistance of Archetypes, lifted the illusion of time and space, and opened huge doorways of multidimensional pathways for the global community of humans. A true Spiritual Master!
However, none of this would have been possible without the amazing leadership of Sharon Bringleson. Sharon's facilitation skills are remarkable! I have taught long enough myself and have particpated in enough workshops in my life to know when I have a true master teacher in front of me. Sharon picked each participant up at the place where they were on their journey and challenged us all to open up for the top the of the line knowledge she provided. Eloquent and educated, she was able to answer any question in a professional and clear manner, referring to research, books, her own experiences and studies and educational background. However, what sets her apart from other instructor is, that she was authentic and congruent at all times. By sharing her own personal experiences and emotions, she set the tone for the quality and depth of the weekend. Sharon built bridges and encouraged us to walk across them. Professional in her presentation and her facilitation skills, I thought it couldn't get any better - until she took us out onto the grounds to work with the horses. Here Sharon truly shone her light, by adjusting her facilitation in a way that made room for the horses to teach and for the students to understand. Her timing was impeccable throughout the experience. Sharon was in total sync with her students and the horses, knowing when to set impulses and when to wait. To have space for finding my own way of Inner Knowing and to connect with my own Inner Wisdom, while being emotionally supported is a gift that is rarely given. Thank you Sharon for providing this to me - it helped me truly to connect with my Authentic Power!Attend another workshop with Sharon Bringleson? Any time!"
~ Martina, British Columbia
---
"Sharon is my mentor across the Atlantic Ocean, since I live in Germany. I could not have found a wiser woman to be at my side, while I do my own teaching and spiritual work with horses. I love Sharon for a thousand things, she has a spiritual depth that ever surprises me and she delivers it with the greatest humour. She never patronizes me, but always steps up with her own full vulnerability that makes her so human and authentic. Her counseling is born out of the present moment and has not one piece of dead advice. Her intuition catches me as a full being on all levels, from the most mundane to the highest spiritual. She taught me that I am allowed to make mistakes, that I can be a monkey, if I want to. There is nothing I cannot be with her, since she herself is an alchemical being, that flows with the spirit of nature and all being. Maybe I am most grateful for her joyfulness. She celebrates life with all its shadow and light. If you want to connect to a great creative and visionary spirit, she's the one for you. "

~ Ulrike from Stuttgart, German, author, creative coach and Epona Approved Instructor.
---
"As a trained musician and a university professor, I have been challenged for years to reach beyond the perfectionistic standards of my schooling to find a creative and joyful way of living. My work with Sharon and the horses has been profound, liberating and fun. Sharon is a master teacher and healer. She has helped me to laugh at my inconsistencies, to reduce the volume of my inner critic and to live life from a place of joy I had forgotten. I cannot fathom a greater gift to receive."

~ Dr. Sue Williamson, Music Education Professor
---
"Over the span of about a year, I worked closely with Sharon Bringleson and her two horses, the thoroughbred, Rasta, and the quarter horse mare, Sweet Fire. Sharon's Center for Horses and Healing provided me with safe, sacred space - both as a workshop participant and private student - in which I was gradually able to reconnect with an Authentic Self buried long ago. Drawing on the horse's and Sharon's many gifts and wise counsel, I experienced a gentle, subtle and yet alchemical and catalytic opening.
I sense that Sharon and the horses have that rarest of capacities, the ability to provide space and support for each individual's unique journey of opening to their Authentic Self. I heartily recommend immersing yourself in the Wisdom of the Horse. Your experiences could be as pivotal as mine have been!"
~ Catherine Woods, Fort Collins CO – August 20, 2010
---
"Sharon is a talented healer. My time with her and the horses opened a doorway to the deepest level of healing, allowing me to release stubbornly stuck energies that had been holding me back for years. Just as important, the experience helped me plug into my true soul's purpose and showed me the next step on my path to embodying it with renewed passion. My sincerest thanks to Sharon and the horses for facilitating a profound transformation, which will aid me in moving powerfully forward, unencumbered by the weight of what no longer served."
~ Jennifer Oikle, Ph.D., founder of the Happily Ever After Holistic Healing Horse Ranch and author of Awakening Unity with Horse, unitywithhorse.com
---
"The poem I wrote, "Dancing with Horses" summarizes only a part of the benefit I received during my sessions with Sharon and her horses. Sharon and her horses are wonderful facilitators for healing. I have lived with post traumatic stress most of my life and would frequently dissociate. Sharon and her horses helped me to learn to stay present and to be more aware of what is happening in my body and in the environment around me.
When I first began my sessions with Sharon, I was terrified of horses. I gradually progressed from touching them to leading to grooming to working in the round pen and finally to riding. With Sharon, safety always comes first, both physical and emotional, making these sessions a safe place for healing to happen. Sharon is very intuitive and she uses a variety of modalities along with working with the horses that support healing. As a result, I was also able to get to core patterns of beliefs that kept me barely surviving allowing me to then work to change them so that I could begin to thrive. My sessions ended when I moved out of the area, but I continue to incorporate what I learned into my everyday life experiences and relationships."
~ Sandra Dexter
---
"Sharon synthesizes wide-ranging knowledge and skills into her unique gift to help us improve the quality of our life experience. She and her horses help each person awaken, recognize, deepen and use awareness of our innate intuition and knowledge. They help us expand and raise our consciousness for effective ways of being and doing on many levels including physical, emotional, mental and spiritual. I have experienced this wonderful gift in individual sessions, life counseling and group workshops.
I am often moved deeply to tears of acknowlegement and gratitude and joy for this unique, profound opportunity to know, grow, heal and act with increasing confidence and effectiveness as a valuable member of our Earth and Universal Community. My hope and faith are renewed."
~ Francy Lamb