Philosophy
We have created a place of Sanctuary, a space that supports connection with your authentic Self. We promote healing of the fractured and fragmented sense of self that many souls have experienced living in a culture that systematically disempowers and disconnects us from our inner knowing and our natural environment.
Our work focuses on the intersection of the spiritual and psychological, seeking to help people co-create heaven on earth, to align and ground their higher selves and to experience their connectedness with the Web of Life and Experience Knowledge of the Self.
We hold the space for ourselves and others to look at the unconscious patterns that rule our behavior, to experiment, innovate and develop new ways of being to move beyond surviving to thriving.
We engage the body, emotion, mind, and spirit—the whole person-- to help develop intuition, emotional agility, flexibility and relationship skills to balance our cultural preference for logic, rigid methodology, competitiveness and objectivity.
We seek to bring these opposites into empowered balance thru the Tao of Equus….the Way of the Horse.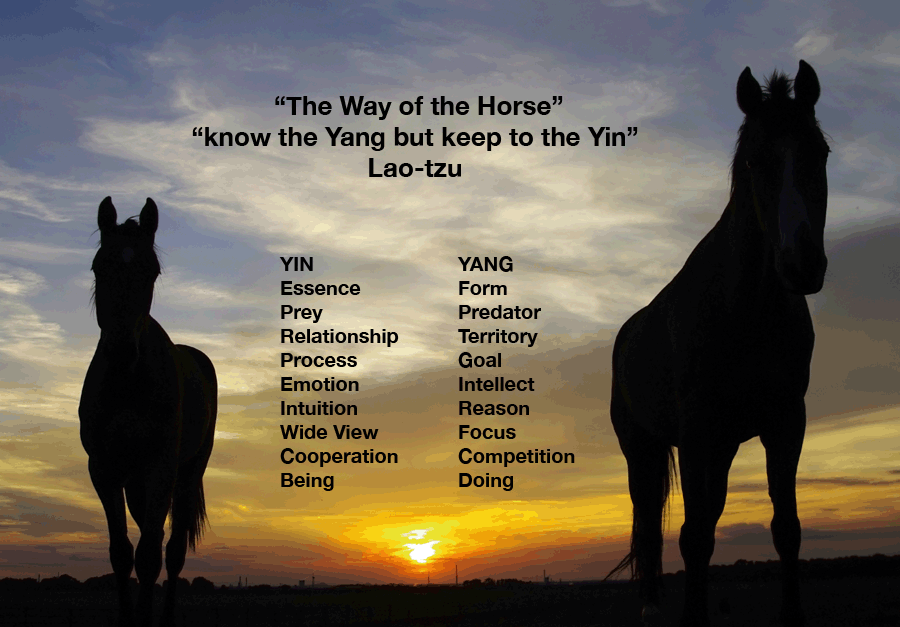 About
The Center for Horses and Healing was founded in 2006 by Sharon Bringleson who resides in Fort Collins, Colorado.
"Sharon has experienced herself as a visionary that evolves and grounds new concepts into mainstream culture. She was a pioneer and leader in innovative programs in holistic health and wellness in the 1970's at the university and regional level in Illinois. She created her own interdisciplinary major at both an undergraduate and graduate level in organizational and interpersonal development and paradigms that support evolution of consciousness.
She has completed apprenticeships in spiritual healing and studied and practiced with Native American and West African shaman and medicine men and women to find support for her deep psychic connections to nature and how to facilitate healing thru ritual and ceremony.
In 1997, on a mountain top vision quest in the Great Smokies, Sharon realized that the very tapestry of her life had been interwoven and empowered by the essence and spirit of horses. She understood that she was here to facilitate the emergence of a new paradigm in our culture for the relationship between horses and humans.
Upon meeting Linda Kohanov and reading her book: "The Tao of Equus," she realized she was not alone in this new vision of the horse/human relationship. In 2006 she completed the Epona Equestrian Services Apprenticeship program,and became an Advanced Approved Instructor in 2010. From 2006 to 2010, in the tradition of apprenticeships, she integrated her background in holistic health and wellness,shamanism, intuitive counseling, spiritual healing and interior design into a new vehicle to transform human consciousness with the help of the horses.